Ndi Igbo Buru Otu Association of Nigeria celebrates 3rd Anniversary End of the Year Party/ Awards and Launching Of NGO.
Adunni Adetola
Ndi Igbo Buru Otu Association of Nigeria  end of the year party /awards and Launching of Non Governmental organisation (NGO) was  held on 12th of December 2019 at white house event centre  along  Ijegun Isheri Osun road.
  
Present at the occasion are some Police personnels and some Very important personnels to mention few are ACP S.H Yabanet represented the AIG Ahmed Iliyesu, Bishop Chidi Anthony  (Founder  Kings in Christ Power Ministry, Also the President PFM.) The Emir of Alimosho,  High chief Akpoyibo Umanogho, Chief  Lamidi Yusuf (Olori – Oluwo), Alh. Rasak  Arogundade President  Odua People  Congress (New – Era), Chief  Nicholas  Njoku ( Director  NICO suite) . And many others.
The National President of Ndi Igbo Buru Otu Association High Chief  C.C Nwokedi  Okpoko1 of Obodoukwu, Nwaanedi Na Nba Na Anam, Nwata nya na chi ya diana na Obodoukwu delived his welcome  speech . He said  I quote "It is always our saying that our Association is not political oriented, but its aims and Objectives is to influence  human lives positively, for the unity among Igbos be hope to the hopeless and come to the aid of the down trodden of our country Nigeria".
"Our watch word is Oneness of the Igbo nation unity in diversity of Nigeria, mouth peace of the poor, hope of the hopeless, safety of the unsafe, it is the resolve of our Association  to encourage people  who have devoted  and distinguished  themselves in their different  areas, this we do by giving them meritorious awards.
He also  added that the Association  loves and encourages  Nigeria Police and other Security Agencies this is shown  by giving awards and gifts to distinguished members of the Police Armed forces,  Navy among other forces. The Association  has renovated  Police station at Mushin, refurbished Police vehicles,  bought tyres and gone to the extent of furnishing  Police offices . Aside that, the Association had been catering  for the widows, orphans, and the less privileged in the society.
So it is on their record that they are now  flaunting an (NGO) Non Governmental  Organisation  to enable them to carry out their  God giving assignment to the Association. On this note, the Association is calling  all caring  Nigerians  to please partner with them that we shall together  salvage  the helpless.
Some Police officers awarded  for their efforts  and outstanding  performances in their  various  areas  are AIG Muritala Mani Force CIID Alagbon, CSP Olabisi Okuwobi ( DPO EJIGBO) CSP Vera Emeh, CSP Oyin Frances( DPO Aswani) SP Ayodele Arogbo ( DPO Olosan mushin). Inspector Oladuwa Israel and many others.
Others are His Lordship  Bishop  Chidi Anthony, Mrs Chioma Goodness  Obuka and many others
In an interview with ACP Steve Yabanet who represented the AIG Ahmed Iliyesu described the Ndi Igbo Buru Otu as an Association acting  in accordance to mission of the  AIG concept in community policing, Partnership with Police to the Grassroot and encourages the Police to perform better. 
In an interview with His lordship, Bishop Chidi Anthony also described the Association people should reckon  with,  an Association that is reliable and supportive.
Moreover,  CSP Olabisi commended the Association as a unique one,  and the programme should continue to progress  it will get to a time when they would  be known  nationally and internationally the Association is going higher.
Mrs Chioma Goodness Obuka said she would continue to be a member of the Association because they are supportive, loving and caring. She prayed that the Association should progress
Chief Njoku Nicholas  also described the Association as a great one and he is happy  to belong, he advised all Igbos to join Ndi Igbo Buru Otu.
Other guests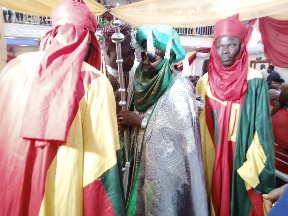 Other side attractions include free loading of MTN, Airtel and Etiselat recharge cards winners went home with beautiful wristwatches. Prophetess Chinyere Ezeghalike read the news about the formation and purpose of Ndi Igbo Buru Otu, also the guest were entertained by  the cultural dancers.