The Story Of the Antartica explorer & Lawyer Called NED NWOKO. 
Adunni Adetola
The Story Of the Antartica explorer & Lawyer Called NED Nwoko.
*His phobia for Malaria Revealed.
• Humanitarian & recently awarded Africa's Most Outstanding Humanitarian Writer of the year Rainbow Africa Hall of Fame , Chief Mike Cerutti Osagie profiles on Delta billionaire, Ned Nwoko
" To be great is to be misunderstood "
I have been called names and accused severally by some colleagues and critics who are not comfortable how I often defend and promote the philanthropic works of Prince Dr Ned Nwoko and I asked ….how many billionaires spend their hard earned Millon's in fight of malaria?.
o
Ned Nwoko surely Deserves our collective accolades.
Just last recently, I finally rounded up his prolific profile put together during the last Yuletide Holiday's.
Prince Dr Ned Nwoko is lawyer, politician, property Mogul and humanitarian. He was a member of the House of Representatives (Nigeria) between 1999 and 2003 representing Aniocha North-South and Oshimili North-South.
Ned Nwoko was born into the Nwoko royal family, Idumuje Ugboko kingdom in Aniocha North Local Government Area of Delta State. His early education was in Nigeria. He moved to the United Kingdom and got his first degree in law and history at the University of Keele, Staffordshire UK.
He also attended King's College London, culminating in a post graduate class with an LLM in Maritime and Commercial law. Nwoko was subsequently called to the English bar, at Lincoln's Inn.
Career.
Nwoko began his legal career as a prosecutor for the crown and qualified as a solicitor of the supreme court of England and Wales. He worked at Kumars Solicitors and Pascaldiers & Co Solicitors before establishing Ned Nwoko & Co Solicitors in London.
Nwoko was secretary general, Nigerian legal practitioners UK and was visiting adviser, citizens' advice bureau, based in London.
He received an Honorary Doctorate degree in Letters (D.Litt.) by Commonwealth University College, Belize and honorary doctorate degree in science by the Federal University of Petroleum Resources Effurun FUPRE, Delta state.
Nwoko returned to Nigeria in December 1998 to contribute to the enthronement of a viable democratic institution in the country following the military disengagement from power, after long years of military dictatorship.
Ned Nwoko made a remarkable entry into Nigeria's political turf when he was elected member of the House of Representatives between 1999 and 2003. He represented Aniocha / Oshimili federal constituency, making an impressive showing in the legislative house.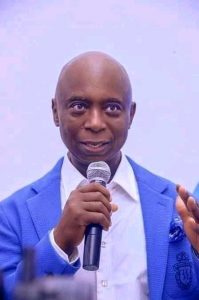 Ned Nwoko was part of those instrumental to the initiation of the London and Paris Club Loans into Nigeria. He authored the reports that led to Nigeria government's discontinuation of monthly deductions from states' allocations and commencement of refunds to States.
Through his Law firm, Ned Nwoko Solicitors and his Company, he investigated the multinational creditors and discovered discrepancies in loan repayments, and this resulted in the refund of the first tranches of loan during Obasanjo administration.
He also charged the Federal government to court on behalf of 774 Local governments for the refund of illegal deductions and obtained judgment of $3.2billion for the local governments. The Federal government of Nigeria has started refunding the monies in line with the court judgment of 2013.
Nwoko also served on the Vision 2010 Committee and is a member of the capital market. He served as Chairman of the External Committee of Vision 2010. Nwoko is also the  Chairman of Project Tourism Nigeria.

Ned Nwoko net worth is estimated at $1.5 billion as at early 2021. He is one of the wealthiest men in Nigeria.
Ned is the founder of tourism destination Mount Delta, one of 21 tourism sites approved by Delta state government. The tourist site consists of museum, farm, zoo, fishponds, poultry and a 9-hole golf course.
Through his foundation, Prince Ned Nwoko Foundation, he has contributed to the empowerment and education of youths of his constituency, senatorial district and state.
In 2019, he donated $273,000 (N100M) for the rehabilitation of failed portions of the road linking the South Eastern Nigeria to the nation's capital, Abuja.
In 2019, he pledged the sum of $200,000 (about N71.6m) to UNESCO to support the development of sports in West Africa.
Till date, he remains the first African to visit South Pole antartica. And he hoisted Nigeria's flag as the 13th country to reach South Pole.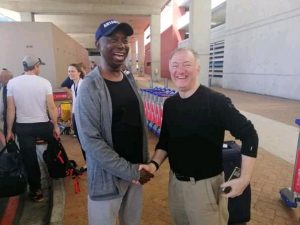 Ned built in his hometown one of the biggest mansions in Nigeria. It is so big that it has its own name, Castle in the air. The mansion is said to have its own private zoo housing animals like horses, monkeys, ostriches, crocodiles, etc, livestock farm rearing over 5000 poultry, two acres of palm tree, a standard tennis court and an Olympic size swimming pool. Definitely a Castle!.
He also has houses in the United Kingdom, United State of America, France and also several in Nigeria and year in year out spends heavily across Africa and the world to eradicate the deadly Malaria – if for noting ,I insisted, I will keep celebrating his humane side, those who have suffered in the hands of malaria will know the true virtues and Large headedness of Ned Nwoko.
*Revealed @ Last: Nwoko & his case with Malaria.
" People see me spending my hard earned resources fighting Malaria and they are amazed; they see my travelling round the globe on eradicate Malaria from Africa and asked me why this projects?.
" I tell them ..Evil Malaria has long been a devastating and life-threatening global epidemic disease in human history…I saw it killing many when I was growing up, I saw its deadly effect and I vowed one day that my ambition in life is to fight it with all my strength and human resource, that is my story with Malaria".
~Words of The Chairman of Prince Ned Nwoko Foundation and the founder of Malaria eradication in Africa programme, Hon (Dr) Ned Munir Nwoko ,while speaking to Africa's top humanitarian writer of the year 2021 ,Chief Mike Cerutti Osagie on the need for greater public-private sector synergy including multilateral agencies in the quest to achieve a malaria-free Africa.
* Malaria is deadly , let's save Africa from unnecessary early death.
© Osagie ,a Brand.image /reputation consultant is also a charity care giver and publisher of World industry leaders (W.I.L) Magazine www.worldindustryleaders.com.