The Man Tafa Balogun, How He Was Ousted.
Adunni Adetola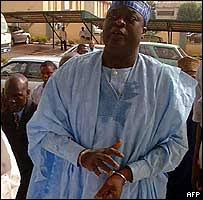 The Man Tafa Balogun, How He Was Ousted.
Mustafa Adebayo Balogun was born 25 August 1947 in Ila Orangun, Osun State.
Tafa Balogun, who was recently installed as the Oluomo of Igbomina at his hometown, Ila Orangun, attended the University of Lagos, graduating in 1972 with a B.A. in Political Science. He joined the Nigeria Police Force in May 1973.
While serving as a police officer, Balogun bagged a law degree from the University of Ibadan. He worked in various positions around the country. He served as Principal Staff Officer to former Inspector-General of Police, Muhammadu Gambo, then Deputy Commissioner of Police in Edo State, Commissioner of Police first in Delta State and then in Rivers State and Abia State.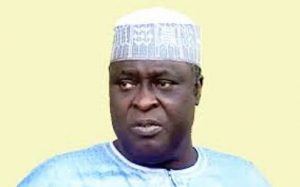 He was appointed Assistant Inspector General of Police (A.I.G) in charge of Zone '1' Kano, the position he held when he was appointed as IGP.
Balogun launched Operation Fire for Fire to arrest growing banditry and cross-border robbery and ended the reign of the notorious cross-border bandit, Hammani Tijani who was based in the Benin Republic.
Balogun was celebrated within the Nigeria Police Force for championing mass and prompt promotion of officers.
The former Police officer was widely known as Kumawu, and was appointed Inspector General of the Nigerian Police in March 2002.
He was the Inspector General of Police, IGP, between 2002 and 2005, before he was forced into submitting his letter of resignation to former President Olusegun Obasanjo because of widespread allegations of corruption against him.
Before then, Tafa Balogun was a Police Commissioner in Delta, Rivers and Abia States, respectively. He was also an Assistant Inspector General of Police, AIG, in charge of Zone 1 Kano.
Shortly after his removal from office, the Economic and Financial Crimes Commission, EFCC under Nuhu Ribadu arraigned him on 70 count charges involving about N13 billion allegedly obtained through money laundering, theft and other sources.
As the case progressed in and out of court, he asked for plea bargain in exchange to return some money and property; nevertheless, he got six months sentence, the greatest part of which was spent on a sick bed at the National Hospital in Abuja.
Speaking about Balogun during his 80th birthday, Obasanjo who appointed him as IGP, disclosed that there was a particular day Nuhu Ribadu, then boss of EFCC, threatened to arrest Balogun in the Villa over reports of corruption both from DSS and EFCC.
Obasanjo said, "On a particular day, Balogun was in the Villa to see me; Ribadu was also around and threatened to arrest him over those reports. I had a hunch that Nuhu may leak the report to the press as he was close to them. I immediately called Balogun to give him his letter of resignation. I told him if I don't get it within 30 minutes, I will sack him."
That incident appeared to have put a final lid on the career of Balogun and since then, he has not been seen in any public outing again thereby prompting the question of where he could be at the moment.
Source : Blueprint