POLICE BRUTALITY AND EMBARRASSMENT AGAINST OUR MEN IS BECOMING UNBEARABLE, IT MUST STOP- CHAIRMAN NIGERIAN LEGION.
Adunni Adetola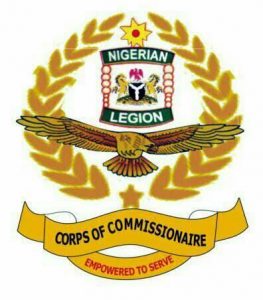 Col. Samuel Akande,(Retd.), the chairman of the Nigerian Legion, Lagos state chapter has called on the Police authorities to educate their men and officers on the need to build proper synergy with other sister security agencies and to stop the brutality, harassment and  intimidation  against men of the Nigerian Legion.
The chairman on Friday spoke in a press conference at his office in Lagos against the backdrop of last Friday's shooting at an estate in Lekki Penusulla, one Supol Abayomi, attached to the Ogombo Division shot one of the men of the Nigerian Legion called Kola Oshola. The Chairman of the Nigerian Legion, maintained that the Police brutality against his men had become excessive and must be checked.
According to reports, there have been incidents of harassments, intimidations and even shooting and stabbing of men of the Nigerian Legion by the police. The recent shooting of one Kola Oshola on Friday at the Scheme 2 Estate, located at Lekki Peninsula by one Supol Abayomi is the most recent of such unprovoked attacks.
According to Akande, "We are going to formerly write to the Commissioner of Police and copy the governor of Lagos state, Mr. Babajide Sanwo-Olu because the embarrassment is becoming unbearable, we are all working for the government; the police, the Civil Defence, the Legion and other sister security agencies, why should the police harass and intimidate our men every now and then?
"Somebody did not commit a crime and you say, I will shoot, and you shot,  that is not right. Even, you don't shoot a criminal except your life is in danger. It's very unfortunate that we have a society where people carry firearms everywhere. These days, people do not value lives anymore, only money. Every practice in this world is towards God and humanity and we must be careful.
"We are going to meet with the Commissioner of Police, Lagos state on this matter and if we are not satisfied, we will go to the IG," .