There Are Four Main Reasons Why Ambode Could Not DecampTo PDP Like Obaseki.
Adunni Adetola
How Nigerians compare former Governor Akinwunmi Ambode of Lagos with Governor Godwin Obaseki of Edo State.
There are many people calling Ambode a coward, a weakling and others, for his inability to dump the All Progressives Congress (APC) for the Peoples Democratic Party (PDP) in 2019.
As fate would have it, Obaseki and Ambode were voted into power through the platform of the APC.
In the buildup to the 2019 governorship election in Lagos, the game began and Ambode was ousted when the leaders of the APC, led by Asiwaju Bola Ahmed Tinubu, supported Babajide Sanwo-Olu in place of Ambode, who was seeking a second term in office.
Unlike Obaseki, who was not allowed to participate in the primary election, Ambode contested against Sanwo-Olu in the APC primary election, but he lost woefully.
After losing the primary election, Ambode took no step further than to remain in the APC until the end of his tenure.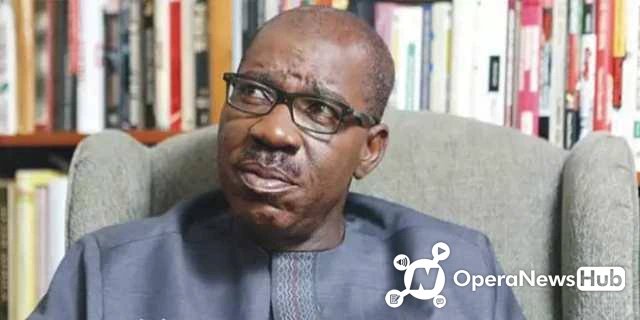 View pictures.
The only sin of Ambode was that Tinubu said he was not a party man. What does that mean? He confirmed that Ambode did well in office, but he was not a good party man.
As the 2020 Edo election draws nearer, the suspended National Chairman of the APC, Adams Oshiomhole, before his suspension, disqualified Obaseki because the screening committee said his HSC and NYSC certificates were defective.
Obaseki did not contest his disqualification, instead, on Friday, he decamped to the PDP.
The question is, why couldn't Ambode decamp to the PDP in 2019 to contest? Here are four main reasons:
1.Tinubu factor: As far as Lagos State is concerned, Asiwaju Bola Ahmed Tinubu has become a 'feudal lord'. He has become an institution that someone like Ambode cannot rise against. Ambode does not have what it takes to fight Tinubu politically..This is a man who has all major stakeholders behind him. He left office in 2007, yet he has remained the leader, more powerful than anyone can ever imagine. So, Ambode has done the best thing by choosing not to go head to head with Tinubu. Asking Ambode to fight Tinubu us like asking a raw egg to fight a rock.
Obaseki is able to stand against Oshiomhole in Edo because Oshiomhole is not what Tinubu is in Lagos State.
2.Lack of political structure: Being an accountant and an administrator, Ambode was never a politician until be was brought out by Tinubu to contest. As a result, he does not have any political structure to rely on. No politician wins an election without people running around for him at the grassroots. Ambode does not have. He contested and won in 2015 through Tinubu's political structure and it will be unwise going to the pools without people behind you.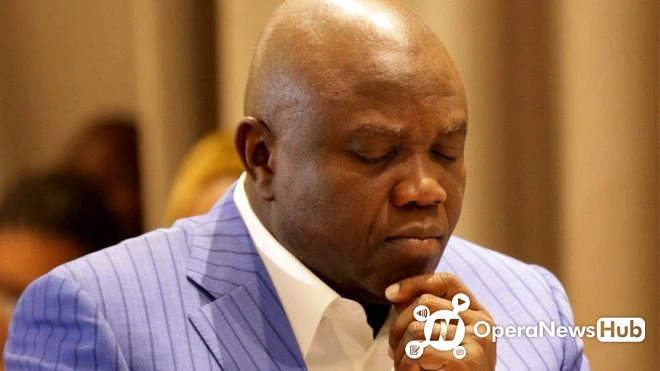 Obaseki has a strong political structure in Edo. He has been in politics for long. Infact, reports have it that Obaseki claimed he was highly instrumental to how Oshiomhole himself became the governor of Edo State.
3.Weakness of PDP in Lagos: In Lagos, there are two major political parties, the APC and the PDP. If Ambode had thought of decamping, he wouldn't have thought of any other political party other than the PDP. But the PDP in Lagos is 'weak'. This is a party that has never ruled Lagos. Though the party won some assembly seats, however, the party is still battling with internal wrangling that has brought about its leaders defecting, Seye Ogunlewe is a good example.
Back to Edo State, the PDP in Edo can stand up against the APC. In the last presidential election, the PDP won in Edo State. That tells you something.
4.Fear of impeachment: Like someone said, Ambode would have been impeached one second after concluding that idea of defection in his mind. Obaseki is able to do it because he has managed to make it impossible for those that would have impeached him to be sworn in. These are both extremely different scenarios.
In Lagos then, the House of Assembly stood with Tinubu. Even, Ambode's deputy was with Tinubu. All local government Chairmen were with Tinubu. Ambode saw danger ahead of him and he kept quiet.
But i say this to all political godfathers, it will no longer be business as usual. Nigerians are getting wiser.